The cost of an Instagram ad depends on a range of factors, including but not limited to CPC or cost-per-click, CPM, or cost-per-impressions. The exact cost per CPM or CPC depends on your targeted audience and the niche of your business. However, the average cost for an Instagram ad usually falls between $0.2 to $3 per click and $6.50 per 1000 impressions.
Keep reading to learn more about the costs associated with Instagram ads and what you can do to save money. This article will cover the following eight points;
The cost of Instagram ads
Cost of Instagram ads vs cost of Facebook ads
What determines the cost of the Instagram ads
Are the Instagram ads worth the cost?
How to save money on Instagram ads?
Strategies to run cost-efficient Instagram ad campaigns
How to launch Instagram ads
Over the last few years, Instagram has emerged as one of the leading social media platforms in the world. The majority of Instagram users are millennials providing great opportunities for businesses to market their products and services to a younger audience. Instagram is owned by Facebook, so you can easily create your Instagram ads on Facebook if you find it difficult to use the Instagram app.
So what's holding you back? Start to generate more sales leads, grow your business and improve your profits by creating ads that grab the attention of the audience on Instagram.
As mentioned previously, it is hard to work out the exact cost of advertising on Instagram, but on average, businesses can end up paying between $0.2 to $7.  The bidding model – the CPM or CPC – eventually determines how much you can expect to pay for Instagram ads.
Read on if you are interested to learn more about the costs associated with the Instagram ad campaign. This definitive guide to Instagram ad costs will provide information about the costs of running Instagram ads, the factors contributing to Instagram ad pricing, the comparison between Facebook ad costs and Instagram ad costs and much more.
Need assistance from professionals to run your Instagram ad campaigns and lower the costs of Instagram advertising? Contact Splash Sol Tech today to discuss your needs. Why not see for yourself what other businesses like yours had to say about the quality of our services?
We are one of the most trusted Instagram ads service providers in the world. What's more, is that you can expect to save a considerable amount of money by outsourcing your social media advertising to Splash Sol Tech. Contact us via telecom, email, live chat, or WhatsApp to give your Instagram ads campaign the boost it needs.
The cost of Instagram ads
Again, it's the bidding model that would eventually determine the cost of Instagram advertising. However, on average a business can expect to be paying between $0.2 to $3 per click for the CPC. On the other hand, CPM or cost-per-impression would cost the advertisers up to $7 per 1000 impressions.
Cost of Instagram ads vs cost of Facebook ads
As we all advertisers know, nothing is bigger than Facebook and Instagram for social media ad campaigns. These two social media platforms dominate the social media advertising market, so it would make sense to compare these two options to figure out which one is the most cost-effective option for the advertisers in terms of ROI or return on investment. The following table provides an approximate comparison of the CPM and CPC costs on Facebook and Instagram.
| | | |
| --- | --- | --- |
| Advertising Platform | Average CPC | Average CPM |
| Facebook | $0.2-$3 | $7 |
| Instagram | $0.5-$1 | $7.5 |
In addition to the difference in the cost of advertising on the two platforms, it is equally important to understand the demographics of the two social media networks. Instagram advertising should be ideal if your target audience is 20-29 years old. On the other hand, Facebook is popular among all age groups. This means that Instagram may not be the most cost-effective advertising platform if your targeted audience is 30+ years old.
What determines the cost of Instagram ads?
Many factors contribute to the cost of Instagram advertising. Some of the most notable factors are discussed below:
Competition
Competition is one of the factors influencing the cost of an Instagram ad. You can expect to find a lot of competition if you are trying to target a certain age group on Instagram. There are chances that your competitors are also trying to reach the same group, and this adds to the cost of advertising on Instagram.
Many businesses end up in a bidding war when several other businesses are targeting the same audience. In a nutshell, you will need to outbid your competitors, which results in your CPC and CPC shooting up in order to get to the top position.
Bid Amount
One of the key factors affecting the cost of your Instagram ads is the bid amount, which lets you determine how much you are willing to pay for a lead. Instagram has higher bid amounts as compared to Facebook and other social media platforms, so you would want to make sure that you are ready to pay a higher cost per click or impression.
This means that if you have a budget of just $100 and you set your maximum bid amount as $1 then you will be getting a maximum clicks on your ad. Similarly, if you increase your budget to $200 you can expect to have 200 clicks on your ad with the same $1 CPC. On the other hand, if you lower your bid amount to $0.5 then you can expect to get double the clicks for the same budgets.
Both the bid amount and the budget are directly proportional to each other, and they both combine to contribute to the overall cost of an Instagram ad.
Ad relevancy score
What many advertisers fail to realize is that ad relevancy score largely affects the performance and cost of your Instagram ad. Ads with high relevancy scores are considered relevant by Instagram in relation to those to which the ad is shown.
All social media networks, including Instagram, want to ensure that they are showing their audience the right type of ad. If your ad fails to engage the audience, Instagram will give it a low relevancy score.
If people engage with your ad, the relevancy score will improve. Their reactions to your ad, such as liking, commenting, clicking, and sharing, can send strong positive signals to Instagram that your ad is engaging and relevant.
On the flip slide, if your ad is not interesting enough and is not being shown to the right audience, there are chances that they will hide the ad, which will cause your ad to perform poorly.
Both Instagram and Facebook prefer ads with high relevancy scores and place them high in the placements. A high relevancy score will also improve your chances of meeting your bid amount targets and eventually result in more sales for you.
Audience reaction rates
The performance of your Instagram ad is also influenced by audience response rates. Essentially, the audience reaction rate is the likelihood of the people responding to our ad based on the results obtained by Instagram. All social media networks, including Instagram, want to make sure that paid ads should engage the audience.
For example, if many people like, comment, share and click on your ad, these reactions will send all the right signals to Instagram about your ad. So, the cost of Instagram advertising to some extend is determined by the estimated audience reaction rates too.
Other factors affecting the cost of your Instagram ad
Many other factors could contribute towards the overall cost of an Instagram ad, including but not limited to the type of audience you are targeting, the day of the week and time of the day the ad is shown to the people, demographics, and holidays and events. Each of these factors is briefly discussed below:
Your audience: The audience you are trying to reach on Instagram could influence your CPM and CPC. For example, if you are target market is other businesses, then you can expect to be paying a higher CPM and CPC because there are fewer businesses on Instagram than people. On the other hand, several markets, such as apparel and tech accessories, are more expensive because of the high competition in those industries.
Time: There are times of the day when people are more likely to engage with your ad. Typically, it has been observed that users interact with ads more on the weekends and in the evenings. So what does this mean for you? You can expect to be paying a higher CPM and a higher CPC for your ad on weekdays.
Demographics: This is another important factor that shouldn't be overlooked by advertisers. In some industries, such as apparel, the female gender is more likely to interact with the ad, so Instagram will charge you a higher CPC when targeting female audiences.
Holidays and events: The competition is stiff during holidays and festive seasons, such as during Christmas or Eid. More companies are competing to reach the same audience during the holidays to generate more sales leads, adding to the cost of advertising on Instagram.
Are the Instagram ads worth the cost?
The simple answer to this question is "Yes". On the other hand, multiple factors would eventually determine whether your ad is a success or failure and whether or not it is giving you satisfactory returns on investment. Here are some reasons to choose Instagram advertising for your business:
High conversion rates through Instagram advertising
You can achieve high conversion rates on Instagram by satisfying the advertising requirement and following the best practices. Compared to other social media networks, Instagram provides the best conversion rate @ 1.10%. On the other hand, you can expect a conversion rate in the range of 0.5% and 0.75% on Pinterest and Twitter, respectively.
Still, the conversion rate on Instagram, to some extent, is also dependent on the quality and content of your ad campaign. Advertisers must develop and optimize their campaigns to achieve the best results.
Great engagement with Instagram ads
Instagram provides the most impressive engagement rates compared to other social media advertising networks. According to WEB FX, the rate of reaction on Instagram is at least ten times higher than on Facebook.
The higher the engagement on your posts on Instagram, the better the results of your advertising campaigns will be. Instagram is the most popular social media network among advertisers and businesses because it gives you great reach so you can target the right audience with your ad every time and convince the users to buy your products or services.
Orders with higher values
Another reason why Instagram is the best social media advertising platform out there is the fact that you can expect to generate sales with higher order values on Instagram as compared to Facebook. A study by Shopify revealed that the average order value on Instagram is in the range of $65 compared to its counterpart Facebook where the average order value is around $50. Another important piece of information to keep in mind is that Facebook's CPM and CPC are higher than Instagram's.
Advanced targeting and a higher return
Just like Facebook, advertisers have advanced targeting features on Instagram. You can select your audience based on their location, interest, demographics, and more. The more precise and relevant your targeted users are, the higher the return from your ads will be. For example, if you are selling a football, you could target an audience specifically interested in football rather than targeting everyone interested in sports.
A high click-through rate
When it comes to click-through rates, no social media platform provides more impressive results than Instagram. Although you can split your ad budget between multiple social networks, with Instagram delivering the best performance, it wouldn't be unwise to dedicate your complete ad budget to Instagram advertising.
According to fortune, for example, the CTR on Instagram is at least 2 times greater than other social networking websites.
So yes, Instagram ads are worth it.
Tips to keep the cost of Instagram ads low
As an advertiser on social media platforms, it is vitally important to figure out the factors that could help you to lower the cost of your advertising campaigns. Here are some tips to help you lower your Instagram ad costs and get the best possible return on your investment.
Automatic bidding
For those of you who are new to Instagram advertising, you should consider using automatic bidding for your ad campaigns. Automatic bidding enables you to get the lowest possible bid for your campaign.
This is especially useful for advertisers who don't have any data from their previous ad campaigns, so they could be unsure about what would be the ideal CPC. Instagram will choose the best bid amount for you when you select the automatic bidding option.
This feature of Instagram ads also helps you avoid overbidding on an ad and bidding more than you should actually do. With automatic bidding, Instagram chooses the right bidding amount for you until you have sufficient data to drive your ad campaign and further reduce the costs.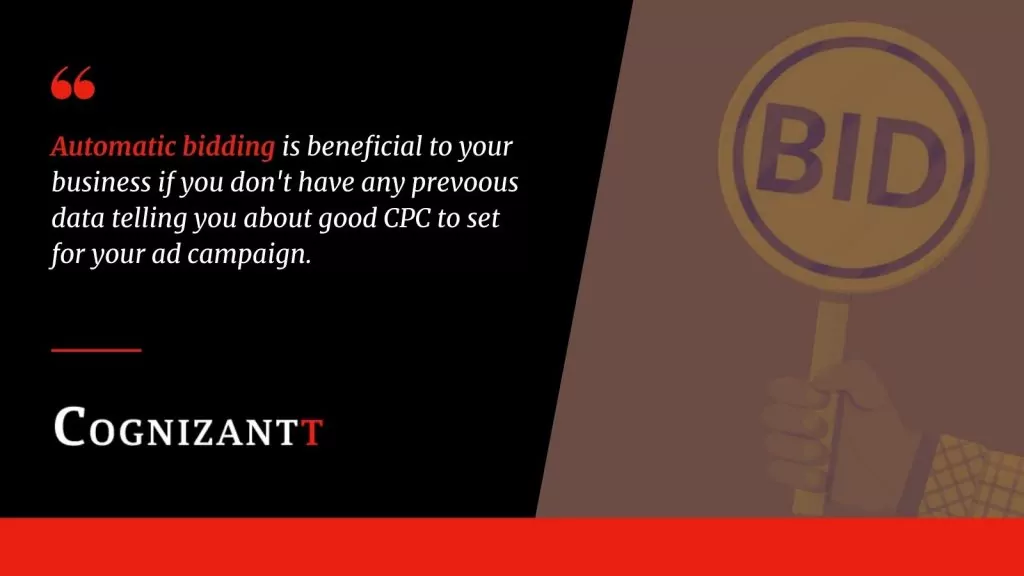 Precision targeting
Precision targeting enables advertisers to reach people who will most likely be interested in their products and services. To obtain the best possible results from your Instagram ad campaign, it is recommended to target people who have shown interest in products and services similar to yours on Instagram.
Instagram targeting allows you to target people based on the following information;
Behaviours: You can target specific people based on their navigational history on your website.
Interests: Instagram knows where different users' interests lie based on their interactions and engagements on social media. Whether you wish to target to sports lovers or tech geeks, you can do so by targeting people with specific interests.
Demographics: This information lets you generate leads by targeting people of a specific race, age and gender.
Location: You might be running your ad campaign for a small local business. If that is the case, then having the ability to target people living in a certain location can do wonders for your advertising campaign results.
Lookalike audiences: Once Instagram has collected sufficient data about the type of people more likely to be interested in what you are offering, you can target more similar people by creating lookalike audiences.
Custom audiences: These audiences are created by importing information about your customers to the Instagram ad manager tool. This unique data, including but not limited to email addresses, can help you target people who had already shown interest in your products or services in the past.
Precision targeting is vitally important for businesses to reach out to more people likely to be interested in their products and services. This means more leads and, ultimately, more sales for your business. You can also expect to see an improvement in your conversion rates through precision targeting.
Campaign goal setting
This is perhaps the most fundamental aspect of any Instagram advertising campaign. Before you can launch your campaign, you will need to set goals for it. Having a clear goal will help you stay focused on what you are trying to achieve and track the results obtained.
The three goals available in the Instagram ad manager tool are briefly discussed below;
Conversion: Most businesses are eager to get people to use their services, download the app or buy their products by setting their campaign goals to conversion. However, to make your campaign successful with this goal, you will need to ensure that your ad copy is highly relevant and compel people to take action.
Consideration: You may be looking to educate the audience about a certain idea or concept. If this is your goal, then you will need to choose the Consideration goal in the ads manager. For a campaign with the consideration goal to be successful, the ad should be highly engaging so the people's interests can be converted into real sales.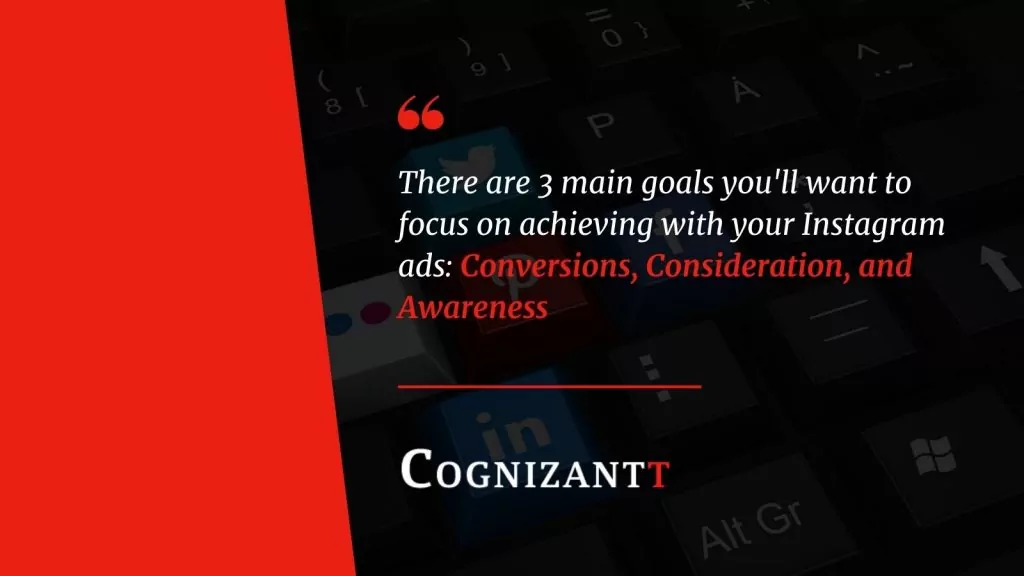 Awareness: Or you may want to improve awareness about your products and services through the Instagram awareness campaign. If you want to reach more people and educate them, then this is the most effective choice.
By setting goals, you will be in more control of your advertising campaign, track results against your objectives and create more relevant and engaging ad copies that would result in more sales for you.
Relevancy of the landing page
Another technique to keep your Instagram ads cost low is to design highly relevant landing pages that would convert the visitors into real buyers. Many advertisers make the critical mistake of sending people to the website's home page. However, if the content of the homepage doesn't relate to the information provided in the ad, then improving the conversion rate will be a struggle.
When you create an Instagram ad, the creative and ad link should be cohesive.
For example, if you are trying to encourage people to buy key chains, the ad link should send people to the landing page that displays key chains to choose from. By simply directing them to the homepage or the contact us page of your website, which is simply not relevant to your ad, you are misleading your potential customers.
Creating landing pages tailored to your ad content can drastically improve the conversion rate. When people land straight on the product or service they interacted with in their stories or newsfeed; they are more likely to convert. This strategy can significantly reduce your ad costs.
Testing
In most cases, the first ad copy is not the most effective version of your ad. You might want to test your ad and optimize it you lower your Instagram advertising costs. Make sure to test your ad several times to ensure the final ad copy gives you the desired conversions.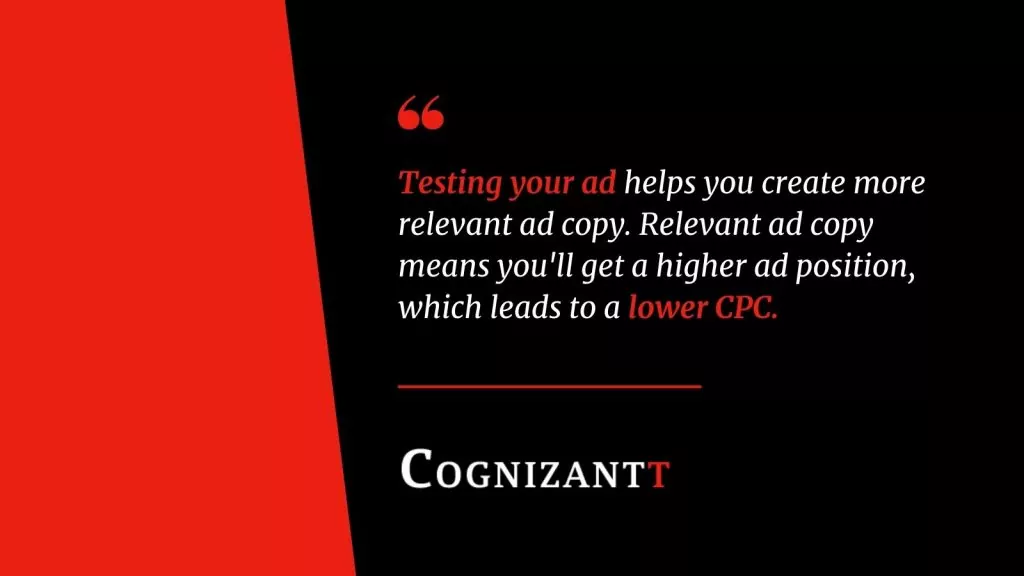 How to effectively run Instagram ad campaigns
Instagram ads are paid advertisements that appear in Instagram users' stories and newsfeeds. Businesses use Instagram paid ads to target people that are likely to be interested in their products or services.
Instagram shows ads to people based on their demographics, interests, employment details and more. These ads are meant to blend in seamlessly to the point where the users cannot even recognize them as ads.
So how do you know if a post on your newsfeed or stories is a paid ad? The first sign of a paid ad is that there will be the word "sponsored" written under the name of the company, indicating that it is a paid ad.
The second indication that can help you to figure out if it's a paid ad is the call-to-action link given just under the ad. The CTA is usually linked to the profile of the company or the website and has phrases such as 'message us', 'learn more, 'order now, 'shop now, 'contact us, and more.
How to launch Instagram ads?
Ready to start with your Instagram ad campaign?
If you are ready to launch your first Instagram ads campaign, then note that there three different ways to launch your ads:
You can start your Instagram ads campaign with the Instagram Ads Manager, which is essentially the Facebook Ads Manager tool. This is the most effective and easiest way to run ads, setting up your campaign goals, make changes to existing ads and track the results.
Ads can be created through the Instagram App as well. With the Instagram ad, you can promote the posts you have already published on your Instagram account. Simply select the post you wish to promote, click on the link, select the audience and your budget and launch the ad. You will be able to view the insights of any post promoted through the Instagram App.
Running short on time? Or simply unable to design a captivating ad copy? Instagram allows you to collaborate with other businesses and influencers on the platform. With Instagram partners, you are working specialists who are recognized by Instagram. They will help you buy and launch creative ads if you are short on time or lack experience.
Keep your Instagram advertising costs with Splash Sol Tech.
Over the last several years, Instagram has emerged as the leading marketing platform for businesses around the world. If you are looking to generate new sales leads at an affordable price, then Instagram has to be the first choice. Once you understand how Instagram advertising works and what it requires of the advertisers, then you can create better and convertible campaigns that eventually result in more sales.
Need a helping hand getting started with your advertising campaign on Insta? Splash Sol Tech is here to help.
We are one of the leading digital marketing agencies in Pakistan, specialising in all types of social media marketing services. Whether you need help with developing your first ad copy or managing your campaign based on the insights provided by Instagram, Splash Sol Tech will provide solutions to all your needs. With a team of dedicated social media experts, Splash Sol Tech guarantee that the ad campaign we will create for your business will work.
If you are looking for a company that lives up to its promises, then look no further than Splash Sol Tech. Over the last few years, we have helped many businesses generate more leads and sales.