An ROI Focused Social Media Advertising Agency
In the emerging world of social media, we all use it to connect with friends and family. But not everyone knows the right way to leverage the power of social media when it comes to taking your business to the next level.
That's where you need reliable social media advertising services to fight digital challenges and be a step ahead of your competitors.
Let's face it; you want your business to attract more prospects, convert them into leads, and make more money. But that isn't possible without a strong online presence.
As a highly experienced, professional, and renowned social media marketing agency, we're here to breathe life into your dull online presence. So it drives more traffic, revenue, and sales, scaling your business from zero to unmatched heights.
On top of all this, we use effective strategies to set you on top of your competitors and build strong connections with other business startups.
If your business is screaming out for these services, don't waste time with those one-size-fits-all approaches that are all bark and no bite. Instead, let us walk you through our fully comprehensive social media advertising packages that can do wonders for your online presence.
Elevate your brand with our social media ads. Targeted campaigns, maximum impact. Boost awareness, engagement, and conversions with our expertise.
Our Social Media Advertising Process
Tactical Approach
If you've got a budget to spend, using paid social media advertising services to build your online presence doesn't sound like a bad idea. From creating brand awareness and expanding a loyal customer base to drawing attention to your brand, paid social media advertising is the future.
Our expert social media advertisers rejuvenate your brand's presence and success by promoting products in a creative, attractive, and audible way.
Customised Posting Plan
As surprising as it sounds, approximately 75% of businesses fail to build their online presence because of not posting in a timely manner with consistency. Luckily, that won't is the case with us, as our social media advertisers will comprehensively research the best times to post, especially when your audience engages.
To add more, we also dive deep into your business analytics to find what's trending about your business. To help you stand out, we also eye your competitors and produce content that resonates with your audience, as well as solves their problems.
Sharing Value
Whether you agree or not, the most difficult task of building an online presence is creating a hook that stops your viewer and engages your content. For that reason, you need creative, interesting, and valuable content that your audience loves to enjoy after a long day at work. However, this isn't everyone's cup of tea.
Our social media management team goes above the mile to produce out-of-the-box content in all audio, visual, and written forms, so you never have your feed left empty. Want to hear more? We also build your buyer persona and device brand-focused content that breathes life into your dull feed.
Targeted & Focused
No matter the value you're sharing, it won't help you grow your business unless it doesn't instantly connect with your audience's interests and needs. Be it building strong connections or creating brand loyalty, it's important to target your audience and devise relevant strategies that meet your ideal customers.
Monitor, Optimise, and Refine
According to recent data, a person spends an average of 147 minutes per day on social media, enjoying more than 1000 posts that get uploaded on the internet every second. With so much competition, your chances of finding feet on social media are only reasonable if you've fresh content to share. To save your time and efforts, our social media advertising agency churns off the best trends for your business to find your true space. Not only this, but we also keep a sharp eye on your competitors to find new content ideas that are gaining traction on the internet. Level up your social media game with us.
Full-Service Digital Marketing Expertise
Though we are experts in digital marketing, our all-inclusive advertising agency also helps you wherever it's needed. Not only do we go above the mile to establish you on popular social media platforms. But we also keep an eagle eye on upcoming opportunities that can be fruitful for your business. Whatever your needs and desires are, you'll always find our team of marketing experts by your side.
More than Your Average Social Media Advertising Service
Partner with the Best Social Media Advertising Agency
The numbers don't lie.
researchprospect.com
We helped Research Prospect see their online sales number soaring within a few months.
View Case Study
essays.uk
The website traffic jumped by over 300% once we completed the on-page optimisation.
View Case Study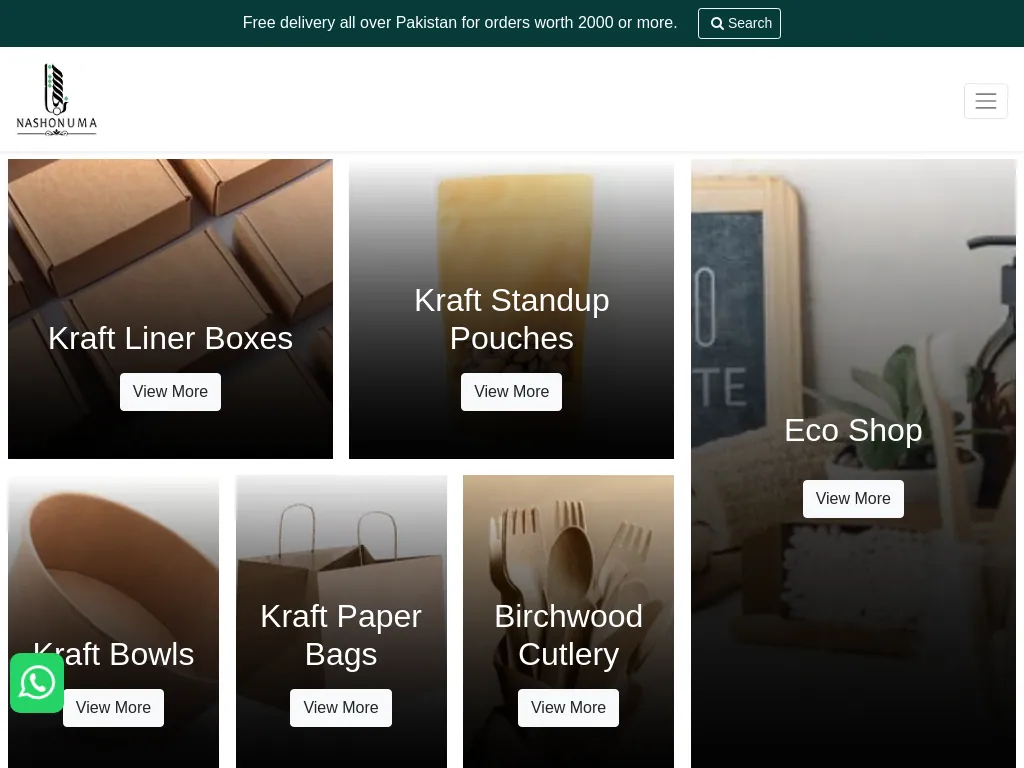 nashonuma.com
See how we helped nashonuma.com increase their visibility in search engines.
View Case Study
Brands We Work With





Why Choose Splash Sol Tech Social Media Marketing Services?
Social media speaks volumes for your business
Strategic Social Media Marketing
Here at Splash Sol Tech, we take care of all of your digital marketing hassles with creativity, affordability, client-centric approach to delivering real-time tangible results. So you can make the most of your business and money to reach unmatched heights.
Creative & Fresh Social Media Content
We stand out from the crowd by providing your business with a unique identity with customised special media marketing services. If that doesn't sound like enough, we're also experts in paid social ads, special media advertising strategies, and organic traffic methods to level your marketing game.
Targeted & Focused Social Advertising Approach
Our focused strategies, strong KPIs, and extraordinary expertise will help you build your brand and sustain your online presence with paid social media opportunities. We're market competitive and partner with several small and large businesses. This helps you expand your customer reach, flood traffic to your website, skyrocket sales, and increase brand awareness with achievable marketing goals.
Social Media Advertising Partners
We're more than a social media advertising agency to cover everything you can ask for. From strategic paid social media advertising services, fresh social media content design, and audience targeting strategies to real-time engagement and goal-focused social campaigns, we're your all-in-one marketing agency.
SplashSol's Social Media Advertising Agency Client Testimonials
Leon Conway

"Impressive results! Our business saw a significant boost in engagement and sales after partnering with this agency. Their creative strategies really set them apart!"
Luke Bull

"Top-notch service! The team at this agency knows the UK market inside out. They've helped us reach our target audience effectively, leading to a surge in brand visibility."
Michael Bowen

"Highly recommended! This agency's expertise in social media advertising is unparalleled. They've transformed our online presence and brought in a steady stream of leads. Excellent work!"
FAQs About our Social Media Advertising Service
Advice from Splash Sol Tech Experts
1

Where to start with social media marketing?
There's no doubt that social media is a goldmine for business that wants to gain publicity through different social media platforms. With consistent posting, pitching, and tracking results, we exceed your expectations by doing everything you expect.
Give your social media presence into safe hands with us, and trust us with the process of growing your audience. Long story short – we want to help your audience hear your brand voice and take your business to the next level.
2

Which platforms should I have a social media presence on?
Let's face it, we all want to grow our social media, but knowing which platform is the best for your business can be a hard nut to crack. That's where we again come to your rescue. As a leading social media agency, we've learned the ins and outs of many media platforms to filter out the best one for your business and audience market.
After thorough research, we narrow down the best options for you where your audience hangs out and can engage with you. If you're a lifestyle business or a clothing brand, Instagram, Youtube, and Facebook would be the most compromising option for your business needs. Whereas, if you're running a B2B business, a professional platform like LinkedIn can help you grow and flourish.
3

Do I need a paid social marketing budget?
Yes, you do. If you want to scale your social media presence in less time and effort through paid marketing, you will need a solid paid marketing budget to bring your business into the spotlight in less time than expected. At Splash Sol Tech, we hold special paid marketing expertise under our belt to help enterprises convert more customers through paid ads. Needless to say, special paid media marketing has done wonders for many businesses and can do the same for you with a bit of strategic planning and the right execution that only experts can do for you.
4

Can you have the same social media strategy for different social channels?
The straightforward answer is no. Like you can't feed the same content to your audience, the same way you can't use the same social media strategy for different social channels and expect an incredible response.
Therefore, we go above and beyond to create content that touches the pain point of your audience and draws their attention to grow your brand fast.
5

How does paid social marketing work?
If you've never leveraged the power of paid social media advertising, now is the high time to do so.
We work closely with the brand in paid special media marketing and consistently post ads that compel your audience and buy from you. Next, it's time to track the metrics and make changes accordingly that would make your business audience engage with you.
With the gradual increase in engagement, followers, and sales, we will plan the next pack of strategies for you to keep your audience engaged in your product offerings.
6

My Twitter doesn't perform as well as my Facebook. Can you help?
Yeah, sure. Why not! Our work isn't limited to building your social media presence from scratch. But we also breathe life into your dying followers and hook the audience up with fresh brand exposure.
Our experts give valuable insights into your media accounts, find loopholes, and work on them for long-term success. After a detailed audit and investigation, we will re-brand your account with things that worked well for you through A/B testing.
Other strategies will be discussed mutually with the client to make sure we are both on the same page.
Contact Our Social Media Advertising Experts