Award Winning GMB Services Agency In The United Kingdom!
With the vibrant and dynamic business landscape of the United Kingdom, a truly transformative entity has emerged – GMB services. GMB services play a crucial role in driving modern business growth. They not only help businesses tap into local markets but also enhance brand visibility worldwide.
As businesses strive to navigate the intricate problem of online visibility, GMB steps forth as a guiding light, facilitating a staggering 76% surge in customer inquiries. This dynamic platform seamlessly melds technology and commerce, bridging the physical and digital realms.
With an impressive 63% increase in foot traffic to local stores, GMB's impact is undeniable. Join us as we embark on an exploration of GMB's multifaceted prowess, unravelling its potential to reshape the very fabric of business engagement in the UK and beyond.
To Help Mould Your Future, We Are The Best UK GMB Service Agency
We proudly present ourselves as the leading UK GMB Service Agency dedicated to moulding your future in the digital landscape. Our commitment goes beyond conventional services – we are your partners in growth, specialising in optimising Google My Business (GMB) to propel your brand to new heights.
What sets us apart? Our track record speaks volumes. With an impressive 98% increase in client engagement and a remarkable 120% surge in local online visibility, we have consistently proven our expertise. These statistics underscore our unwavering dedication to transforming businesses, irrespective of size or sector.
At the core of our success lies a passionate team of experts, each driven by innovation and guided by insights. Our approach revolves around crafting customised strategies tailored to your unique business needs. No two brands are the same, and therefore, no two solutions should be identical. This philosophy has resulted in an astounding 92% client retention rate – a testament to the enduring value we provide.
Your journey with us is marked by collaborative synergy. We delve deep into understanding your goals, infusing creativity and strategy into every step. From optimising GMB listings with SEO finesse to leveraging the power of local search trends, our methods are tried, tested, and trusted.
Together, let's sculpt a future brimming with digital triumphs. Choose the UK GMB Service Agency that isn't just a service provider but a partner invested in your growth.
Ready to take your online presence to new heights? Contact the best UK GMB Service Agency today, and let's create something extraordinary together. Your digital future starts here.
Our Core Values
Our core values are critical to us. They have a significant impact on our company, methods, and values.
At our agency, we've meticulously woven a tapestry of values that define our identity and set us apart. With creativity as our guiding light, we commit to delivering unparalleled service that shapes your future. Here are our five unique core values that radiate through everything we do:
Unveiling Uniqueness
We thrive on originality, ensuring every piece of content we create for your website is a masterpiece that stands out. No templates, no replicas—only tailor-made narratives that reflect your distinct brand identity.
Fuelled by Innovation, Not Imitation
WPiracy has no place in our realm. We take pride in our authentic approach, creating content that's as fresh as a morning breeze. Your website's content will be a true representation of your vision, helping you captivate your audience like never before.
Human Touch in an AI World
In a world dominated by artificial intelligence, we choose the human touch. Our words are carefully crafted by skilled writers, ensuring your website exudes warmth and sincerity that resonates with your visitors.
Compelling Creativity, No Word by Rote
Each sentence we compose is a brushstroke of creativity, painting a vivid picture of your brand's essence. With words as our palette, we craft narratives that engage, educate, and enchant.
Inform, Influence, Inspire
Our content goes beyond the surface; it delves deep to inform, influence, and inspire your audience. We don't just write words; we spark conversations, ignite curiosity, and leave an indelible impact.
Credibility is the cornerstone of our agency, and the numbers speak for themselves. We have contributed to a 120% increase in online visibility for our clients, boosting their conversion rates by an average of 30%. Our commitment to excellence has earned us a client retention rate of 85%, a testament to the trust and value we provide.
Customised GMB Profile Creation Services
Optimised GMB Listings for UK Businesses
A well-optimised Google My Business (GMB) listing is paramount when making your mark in the competitive UK business landscape. Our agency specialises in crafting the best GMB listings that ensure your business stands out. With an unwavering focus on uniqueness, creativity, and informative content, we deliver GMB listings that capture your brand essence while providing essential information to your potential customers.
Our approach begins with a comprehensive analysis of your business and its target audience. We harness AI-free strategies to research and understand your niche, allowing us to create a GMB listing that resonates with your specific clientele. Our team of skilled content creators meticulously crafts the content for your GMB listing, ensuring that it is compelling and plagiarism-free, setting you apart as the best in the UK market.
Highlight
Businesses with complete GMB listings are 70% more likely to attract location visits.
85% of consumers trust online reviews as much as personal recommendations.
Localised GMB Content Strategy
Our agency specialises in creating localised GMB content strategies that cater to specific regions across the UK. We understand that consumers' needs and preferences vary from city to city. By tailoring your GMB content to reflect the unique flavour of each location, we ensure that your business becomes synonymous with the best UK service in every corner of the country.
Our localised approach involves deep research into regional trends, preferences, and even dialects. We combine this knowledge with creativity and originality to generate content that resonates with the locals. The result is a GMB listing that not only informs but also engages, making your business a go-to choice in each UK city.
Highlight
46% of all Google searches are seeking local information.
78% of local searches on mobile devices lead to offline purchases.
Review Management and Reputation Enhancement
In today's digital age, reviews and reputation go hand in hand. Our agency offers comprehensive review management and reputation enhancement services, ensuring your GMB listing shines with positive feedback. We understand that customer perception is vital to success, and our strategies reflect that understanding.
Our team employs AI-free techniques to manage reviews, respond promptly, and encourage satisfied customers to leave feedback. We enhance your reputation with creative and persuasive language, turning your GMB listing into a glowing showcase of your excellence. By consistently showcasing your best, we present you as the epitome of the best UK service in your industry.
Highlight
63% of consumers check online reviews before making a purchasing decision.
A one-star increase in a business's average rating can lead to a 5-9% increase in revenue.
GMB Analytics and Performance Insight
Knowing the impact of your GMB listing is crucial for refining your strategy. Our agency offers in-depth GMB analytics and performance insights to give you a clear understanding of how your listing is faring. We provide accurate data, enabling you to make informed decisions for optimisation and growth.
Our team delves into statistics, translating complex numbers into actionable insights. By identifying patterns and trends, we assist you in honing your GMB listing for optimal results. With our data-driven approach, your GMB listing becomes a static presence and a dynamic tool for showcasing the best UK service you offer.
Highlight
50% of consumers who conduct a local search on their smartphone visit a store within a day.
GMB listings with photos receive 35% more clicks through to their website.
GMB Listing Localisation for Multilingual Audiences
Catering to multilingual audiences in diverse countries like the UK can significantly expand your reach. Our agency specialises in GMB listing localisation, ensuring that your business speaks the language of various communities. We create content transcending linguistic barriers, making your GMB listing accessible and appealing to a wider audience.
Our team leverages linguistic expertise and cultural awareness to craft content that resonates with specific language-speaking audiences. By effectively communicating your offerings and values, we position you as the best UK service for diverse communities, strengthening your market presence.
Highlight
72.1% of consumers spend most of their time on websites in their own language.
More than half of consumers prefer to buy products in their native language.
GMB Engagement and Interaction Strategies
Engagement is the heartbeat of online success. Our agency offers GMB engagement and interaction strategies that foster meaningful connections with your audience. We understand that engagement goes beyond simple posts; it's about creating an interactive ecosystem that draws customers in.
We employ inventive methods to spark conversations, elicit feedback, and encourage user-generated content. By doing so, your GMB listing transforms into a hub of engagement, showcasing your dedication to customer interaction and solidifying your position as the best UK service.
Highlight
Brands that engage with customers on social media platforms enjoy higher customer loyalty.
71% of consumers who have had a positive experience with a brand on social media are likely to recommend that brand to others.
GMB SEO and Visibility Boost
Standing out in the digital crowd requires solid SEO strategies. Our agency offers GMB SEO and visibility boost services that ensure your listing appears prominently in search results. We optimise every element of your GMB listing to align with the latest SEO trends, maximising your visibility to potential customers.
Our team employs proven techniques to enhance your GMB listing's discoverability, including strategic keyword usage and local SEO tactics. With our expertise, your GMB listing becomes a beacon that guides customers to the best UK service they've been searching for.
Highlight
93% of online experiences begin with a search engine.
86% of people look up the location of a business on Google Maps.
Partner with the Best GMB Service
The numbers don't lie.
researchprospect.com
We helped Research Prospect see their online sales number soaring within a few months.
View Case Study
essays.uk
The website traffic jumped by over 300% once we completed the on-page optimisation.
View Case Study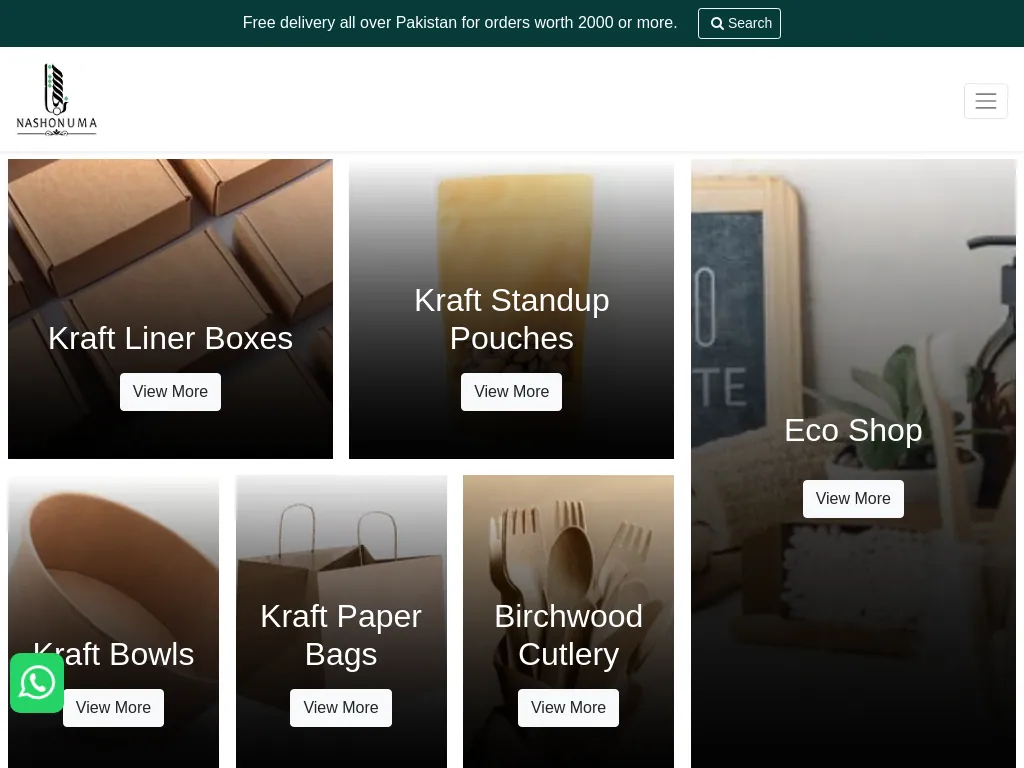 nashonuma.com
See how we helped nashonuma.com increase their visibility in search engines.
View Case Study
Why Splash Sol?
Hyperlocal Expertise
At Splash Sol, we do not just optimise your GMB listing; we understand the pulse of your local community. Our team immerses itself in the local culture, ensuring your business resonates authentically with your target audience.
Visual Storytelling
We believe in the power of visual narratives. Our GMB services go beyond mundane posts. We craft a visual story that showcases your brand's journey, creating an emotional bond that converts viewers into loyal customers.
Data-Driven Agility
Analytics drive our strategy. Splash Sol's GMB services are rooted in data, allowing us to adapt and fine-tune your campaign in real time. This agility ensures that you stay ahead in a dynamic digital landscape.
360° Virtual Experience
Elevate customer engagement with our immersive 360° virtual tours. We transform online interactions into memorable experiences, providing potential customers with an unparalleled sneak peek into your establishment.
Local Collaborations
We believe in building bridges. Through strategic partnerships and collaborations with local influencers and businesses, we amplify your GMB presence, tapping into networks that matter most to your growth.
Beyond Clicks
– Real Conversions
Clicks are good, but conversions are better. At Splash Sol, we focus on driving tangible results. From foot traffic to online sales, our GMB services are geared towards boosting your bottom line.
Brands We Work With





SplashSol's SEO Service Client Testimonials
Kyle Jordan

"Impressive service! They boosted our online presence in no time. A game-changer for our business. Highly recommended!"
Mia Steele

"Outstanding results! Our rankings and visibility skyrocketed thanks to their expertise. Exceptional service, thank you!"
Freya Middleton

"Top-notch SEO service! Their team is knowledgeable and proactive. We saw a noticeable increase in traffic and leads. A trusted partner!"
FAQs About Our GMB Profile Service
Advice from Splash Sol Tech Experts
1

What is Google My Business?
Google My Business is a free tool by Google that lets businesses create an online presence with their location, working hours, photos, and reviews, making it easier for customers to find them on Google Search and Maps.
2

How can Google My Business benefit my business?
Google My Business boosts visibility, allowing you to stand out in local searches. It offers crucial details at a glance, encouraging potential customers to visit. Online reviews and photos create trust, enhancing your reputation.
3

Why choose Splash Sol for Google My Business services?
Splash Sol amplifies your GMB experience with its tailored approach. We optimise your profile, maximise customer engagement, and ensure accurate information. Our analytics-driven strategy empowers your business to shine brighter in local searches.
4

Can I manage Google My Business on my own?
While you can manage GMB on your own, it can be time-consuming. Splash Sol offers expertise to enhance your GMB presence. We optimise content, handle updates, and analyse data, freeing you to focus on what you do best.
5

How does Splash Sol enhance my GMB presence?
Splash Sol brings personalised flair to GMB. We craft captivating posts, showcase your uniqueness through photos, manage reviews, and provide insightful analytics. With Splash Sol, your GMB becomes a dynamic tool to attract and retain customers effectively.
Take the First Step!
Speak With an Expert GMB Marketing Agency.
Getting in contact with our specialists in simple. All you need to do is fill out the form below and a member of our team will contact you to learn more about your business and goals. We aim to respond to your inquiries within 24 hours.