We Nuture Talent
At Splash sol tech, we are fully aware of the fact that our staff are the backbone to our success in the IT development and digital markeitng industry. We value our employees, provide them with the tools and the resources needed to enahnce their skills and expertise, and nurture their talents. We work like one big family where every member of the family is a piller of the building. We believe in honest, creativity, hard work and consistency. We never forget to laugh and have fun while we work. We are a closely knitted team dedicated to deliver quality software development and fitial marketing services to our clients. If you are interested in joining our team, feel free to send your application to [email protected]
Benefits & Perks
Opportunity to take part in a weekly PT session with professionals

Confidence coaching with ROAR Training

Regular social events and team building

Quarterly company-wide in-person meet ups
Choose your working hours – 8am to 5pm or 9am to 6pm

Monthly company-wide feel-good meetings
Free Private Healthcare

Work from anywhere in Europe

The chance to progress within your career

Opportunity to attend and speak at industry-leading events
A birthday gift and the afternoon on us
3 additional wellness days per year
What Our Team Have Said
It's a pleasure to work as a social media manager at Splash Sol Tech. What I like about Splash Sol Tech is the work environment it provides. We deal with deadlines and pressures in a peaceful and strategic way. We enjoy our time while keeping focused on the task at hand. We go out dining as a team and even play cricket together to know more about each other.
Ibtihaj Shah
Digital Marketing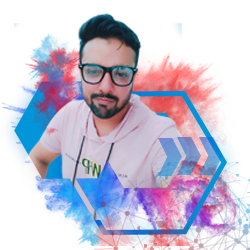 What Our Team Have Said
The word "Splash Sol Tech" means excellent. The best platform is Splash Sol Tech. for growing up. In Splash Sol Tech, I discovered numerous opportunities to improve myself as well as my coworkers, Good Learning Place, I've honed my skills in this atmosphere. I would recommend this organization for professionals who want to further develop their careers.
Awais Shoukat
WordPress Developer
What Our Team Have Said
Splash Sol Tech is a digital marketing company providing its services in SEO, content writing, and web development. I am so glad to be a part of this company having highly experienced and technical professionals. I have a great opportunity to work with them. flexibility, comfortability, and ownership are key ingredients of Splash Sol Tech.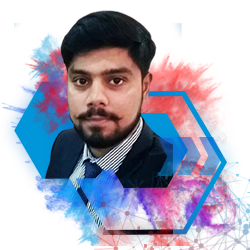 What Our Team Have Said
Splash Sol Tech is an excellent platform for growing up your career. In this company, professionals can polish their skills and learn new ones. The environment is conducive to learning and personal growth. I have groomed myself in this environment and would recommend it to others.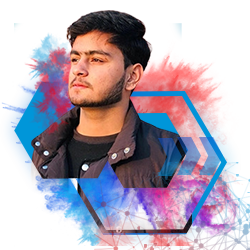 What Our Team Have Said
My name is Shahrukh and I am a Junior Web Developer for Splash Sol Tech. I am an performed coder and programmer, and I experience the use of my capabilities to make contributions to the thrilling technological advances that show up each day at Splash Sol Tech. I graduated from the Hajvery University in 2020 with a Bachelor's Degree in Computer Science. While in school, I earned the 2012 Edmund Gains Award for my exemplary educational overall performance and management capabilities.
Shahrukh Baig
Web Developer
Join An Award-Winning Digital Marketing Agency
Would you like to join Splash Sol Tech? We're always keen to hear from enthusiastic digital marketers who want to join our vibrant team, so get in touch!